Motives® Lip Crayon
NT$595
AutoShip price:
NT$565
NT$11 Cashback
Color:
Flirty Fuchsia
|
sku: T47MLP
This product qualifies for free or flat-rate cost shipping. Learn More
Details
---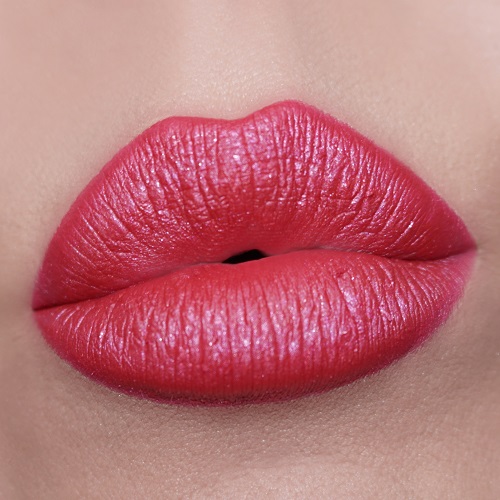 A lip crayon that effortlessly glides on as a precise line for controlled application. An infusion of antiaging properties pampers lips for a healthy-looking pout while maintaining an all-day stay, so you're ready for anything. Color outside the lines!
*Shade Pictured: Motives Lip Crayon - Flirty Fuchsia with Motives Metallic Paints - Delight

Benefits
---
Glides on easily for precision application
Creamy and smooth texture applies gently, unlike most lip pencils
Long-lasting color
Amazing staying power
*Shade Pictured: Red Currant

FAQ
---
How do I use Motives Lip Crayon?
First, choose a color that closely matches your lipstick. Next, simply line the outer edges of your lips from top to bottom. Pay close attention when you line the right and left corners of your lips to ensure you do not line too far outside your lip line.
Why is using a lip pencil important?
Applying a lip pencil before your lipstick will help keep the color from bleeding. You can also utilize the lip pencil to make lips look fuller or smaller. To achieve fuller-looking lips, apply just outside your natural lip line. To make lips appear smaller, apply foundation to the outer edges of your lip and draw a lip shape just inside your natural lip line.
Why is Motives Lip Crayon called a crayon instead of a pencil?
Motives Lip Crayon is unique in that the tip of the product resembles a crayon. It is softer than a pencil and rounds easily with sharpening so that it is gentle on the skin during application.
How many colors does Motives Lip Crayon come in?
Motives Lip Crayon comes in several colors ranging from nude, pink, red and purple.
Is this product animal tested?
Motives does not conduct or commission animal testing of any finished product.
Reviews
---
Displaying reviews 1 - 5 of 63
I use these lip crayons under every lipstick. I outline first and then fill in with the lip crayon. Then I apply my lipstick so there's never any obvious line and the lip color stays on all day. I have them in many colors and change the way they look by adding my favorite lip stick or one of the fabulous lip shine colors. Everyone always comments on my lips. They look fuller and perfect. I've tried more expensive and downright cheap lip liners but they don't go on as smoothly as these do. I've thrown all of them out and I only use these now. Plus I know Motives only uses safe ingredients. I love that!
Un crayón para labios que se desliza fácilmente en una línea precisa para lograr una aplicación controlada. Elaborado con una infusión de antioxidantes, mima tus labios y los deja saludables, mientras que dura todo el día para que estés siempre lista. ¡Colorea tus labios!
I ordered Retro Red Lip Crayon (My bestie finally convinced me to put something red on my lips) and love it! I was just using my red lippys by themselves but felt like they were sliding off my lips. I always thought my mom was crazy for lining her lips but now I know this product is necessary! It helps keep your look from fading and it goes on quite easily. I can't get away with red lips at the of
I love Motives Lip Crayons. Cotton Candy in particular is my favorite! The lip crayon itself stays on forever and when I put my lip color on over top it stays much longer than your typical lipstick. The colors are beautiful and they keep your lip color from bleeding onto your face. Perfect product!
2012/07/05
by Mike CrystalG
I love Retro Red Lip Crayon... I wear it alone and it gives me a beautiful even coverage with long lasting wear. I blends smooth and I get so many compliments.